We know that effective and reliable communications are critical to your business. You need to connect effortlessly with customers and ensure your team can collaborate successfully, especially when working remotely.  
Our cloud-based solutions powered by 3CX ensure you have complete communications coverage across your business that you can manage from any location. We deliver dependable communications functionality to meet your requirements without exceeding your budget.
Features we offer include: 
Cloud-based PBX phone system

Managed installation and migration

Number transfer

Modern, easy-to-use handsets

Android and iOS mobile apps for calling and messaging

Voice mail

Automation through Interactive Voice Response (IVR)
Call routing including hunt groups

Realtime switchboard for simple team and call management

Live chat tool

Video conferencing

Seamless integration with applications like Office 365 and Salesforce

Comprehensive training and long-term support

Benefits of our Disaster Recovery service
Free Demo

See the full potential of our Disaster Recovery solutions for yourself and discuss how they can benefit your business. Get in touch with our team to arrange a free, no-obligation demo.
Arrange now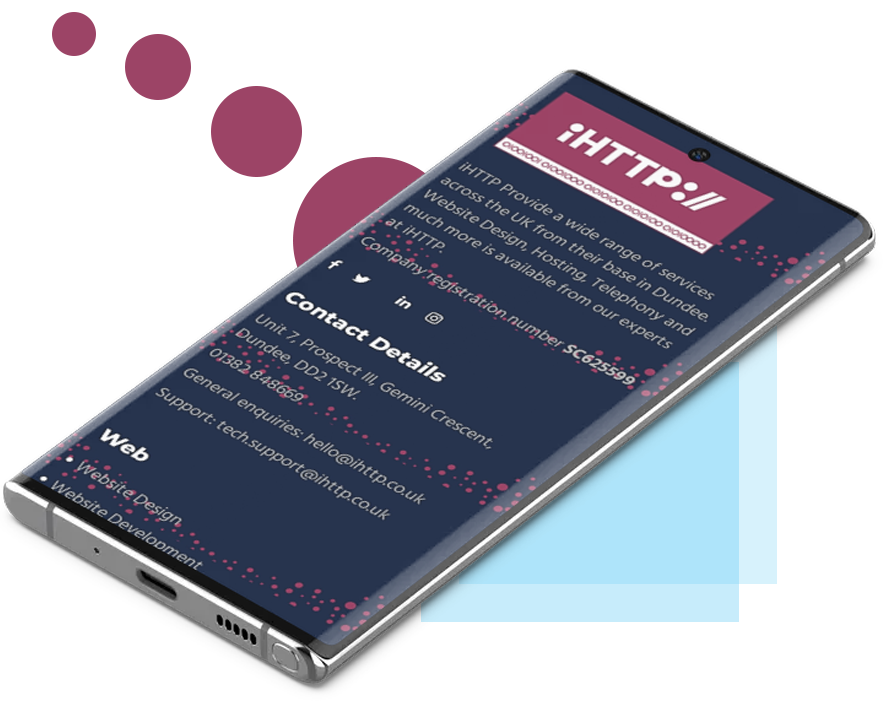 Datto Sirus
Datto Siris is an all-in-one solution that includes verified backups, restore options for any scenario, instant virtualisation, and ransomware protection.
Datto Alto
Datto ALTO is a cost-effective, yet fully-featured, total data protection platform built for small businesses that helps protect your vital business infrastructure.
Datto NAS
Datto NAS is a network storage device, centrally managed and protected in the secure Datto Cloud so your data backups can be easily scheduled and securely stored.
Disaster Prevention
What's better than the ability to recover from major issues rapidly and without any data loss? Avoiding the need to recover in the first place. Our Managed IT Support service continually monitors your systems, identifies potential security issues and
ensures that vulnerabilities are patched before they develop into major problems.
Avoid disaster recovery scenarios with our managed IT Support service.
Managed IT Support service.
What do customers say
about our

Communication solutions

?
We came across Steven through his owning some Scotcoin. When I found he was a webmaster, and saw his work, I wanted the new website for The Scotcoin Project CIC to be done by him. He did a rigorous discovery process, and helped us to make the right decisions to produce exactly what we wanted. The look, tone and feel turned out precisely as required. His attention to detail and willingness to go the extra mile as the finale approached was both refreshing and pleasing. A job well done and much appreciated.
Temple Melville
"Steven and his team have really helped us to achieve our goals. As an award winning family business centre, we needed a website to optimise our position and offer more functionality to the family business community. Steven and his team added value to the proposition and we are delighted with the outcome that has really reinforced our global position as experts in what we do. We have also worked with the team on two other platforms, both of which have exceeded our expectations which are down to their understanding of what they can do and turning our ideas into reality."
Paul Andrews
Steven and team have been brilliant at getting our website migrated, redesigned, and up and running, as well as offering advice on various topics including networking, servers, and general IT management. I look forward to dealing with such a friendly and local business for a long time. Highly recommended!
Lisa Phin
We listen and deliver just what you need
We take the time to listen to exactly what you need, and then we deliver it. No sales pressure for services or technology that won't actually benefit you. No compulsory add-ons. No unnecessary features bundled in. We give you what you need to ensure you are covered. We make Disaster Recovery simple.
We help you stay focused on your business
Why pay over the odds for a Disaster Recover service that lets you down? Our cost-effective, high-value backup and recovery service will be there when you need it most. So you can continue with business as usual.
We take responsibility
We know that trust is difficult to gain, but easy to lose. You trust us to look after your data and ability to recover rapidly in the event of a problem, and we take that responsibility seriously. We never point the finger or pass the buck when facing a challenge. Instead, we deliver customer satisfaction by being available, proactive, and responsive.
We're your single point of contact
Avoid the communication problems that arise from using multiple suppliers to manage your IT, backup recovery, communications, Microsoft 365 services, and website. We're your single point of contact. One supplier. One place to call. Responsive, responsible, supportive, and always available. 
We take a personal approach
You need a supplier that truly understands your requirements, your goals, and your business. We aim to become a trusted business partner and develop a long-term relationship to help you succeed. Our goal is to deliver a personalised service that focuses on meeting your needs.
We have credentials and experience
Behind each of our services is an experienced IT technician who has delivered time after time, becoming an expert in their field. Our experience spans decades, but our skills are up-to-date. Plus, we're fully accredited and official partners with Datto, Microsoft, PlusNet, and MessageStream (Giacom).
If you have any questions or would like more information about our services…